Who we are
Thorner Building Corp. is a full service general contracting company that specializes in custom homes and renovations. We identify and provide sustainable, elegant solutions to your building needs through collaboration, craftsmanship and a meticulous attention to detail.
We tailor our crew size to best fit your specific job conditions and requirements running between 4 and 7 men as needed depending upon the project's phase. The one constant is that owner Chip Thorner is onsite daily to oversee all aspects of your job.
"How is this focused attention to your project possible?" you might reasonably ask. The answer is simple: your project is our focus—from start to finish—until it's complete. This sequential vs. concurrent construction scheduling allows us the opportunity to engage in our craft uninterrupted and yields the best results.
Our one job at a time can only be accomplished with a phenomenal crew of educated, skilled craftsmen whose love of their work is evident in the woodwork they create. We have spent years together and work well combining our diverse talents. In fact, it quickly becomes clear to any visitor that the sunny dispositions, gentle humor and encouraging words that our crew offers all other trades onsite are matched only by their extraordinary skills. The company choice to embrace a craftsmen driven model of homebuilding encourages room to approach familiar tasks in new ways that a less flexible management tiered model simply doesn't allow. As such, we're constantly finding new ways to add value to your home and—equally importantly—this approach encourages your participation. The result is a thoughtfully executed project that is custom built to your specifications.
---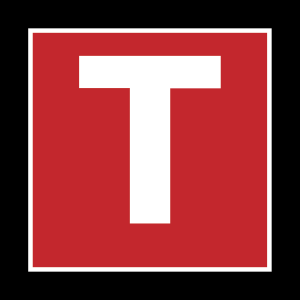 Owner, Chip Thorner after graduating from Bowdoin College in the Spring of 1987 I took a "summer job" working for a Maine custom home builder because his words: "Chip, once you get paid to play with blocks for a living, you won't want to do anything else" struck a chord.
Thankfully, summertime for a young man is not conducive to serious analysis of existential thoughts which allowed me to fully immerse myself in the woodworking craft and, by Summer's end, I was hooked. My new boss was right, I didn't want to do anything else. There was immense satisfaction in seeing what I accomplished at the end of each day. My learning curve skyrocketed under the tutelage of his colorful crew. Carpentry became for me the dream job of hands-on creativity.
The need to fatten my cookbook of approaches to building and design led me in my twenties to a loose collaboration with fellow Bowdoin graduates to form Tent City Builders. We traveled from small renovations to new home projects going wherever the next job might be and leaving an extensive portfolio of work in our wake. My journeys led me from Maine, throughout New England then to Ohio, Colorado, California and finally abroad.
Then in my thirties, I spent years moving between Japan, Germany, Argentina, Chile, and Uruguay wearing the dual hats of lead carpenter and project manager for Acorn Homes of Acton, MA. Along the way I built new homes, renovated old ones, managed projects and formed lasting friendships with fellow builders and clients alike. Each place offered me a wealth of experience and ideas and a chance to learn many different ways to approach residential homebuilding.
Maine is now my home and I have settled down with my lovely wife and son, two dogs and a varying amount of chickens. I'm fortunate that my, "Summer Job" continues uninterrupted. It remains as unconventional for me now as when I first picked up a hammer and, of course, working outside means that no two days are alike; some require SPF 40—others do not. But best of all, homebuilding has allowed me to meet the most interesting people while helping them create a place that is uniquely their own.
---
Also see: Our Work & What We do